Stephen will be joining all the cool cats at DragonCon this year!
We weren't able to be there the last few years because, well, … everything. But we're back! Looking forward to seeing all of our friends and fellow nerds on the Digital Media track. Stephen's schedule is below and he would love nothing more than to shake some hands and give out some stickers. So swing by the panels and say hello!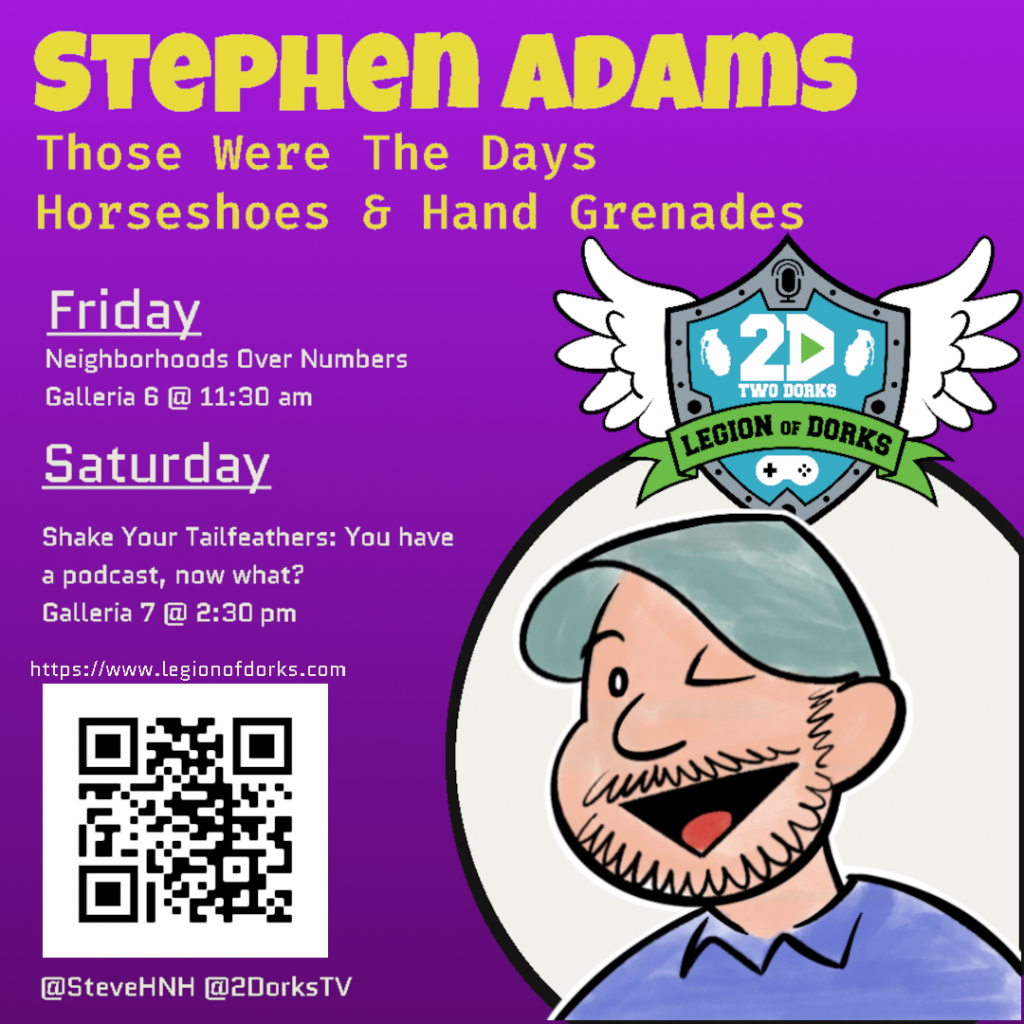 If you're reading this after the con, then welcome! Take a look at some of the links above, or just join us on Discord where we spend most of our time. It's such a rad group of folks and we hope you enjoy swinging in and being part of the community. It's a good vibes group and we try to keep it that way, so read the rules!
Thanks for stopping by!