It's been a long time since we've announced anything huge on this site, but I'm pretty dang excited about this one. We've been on a bit of an unintended hiatus with Horseshoes & Hand Grenades just due to life things, but that's not gonna stop us from finding other ways to make some good content.
Introducing ….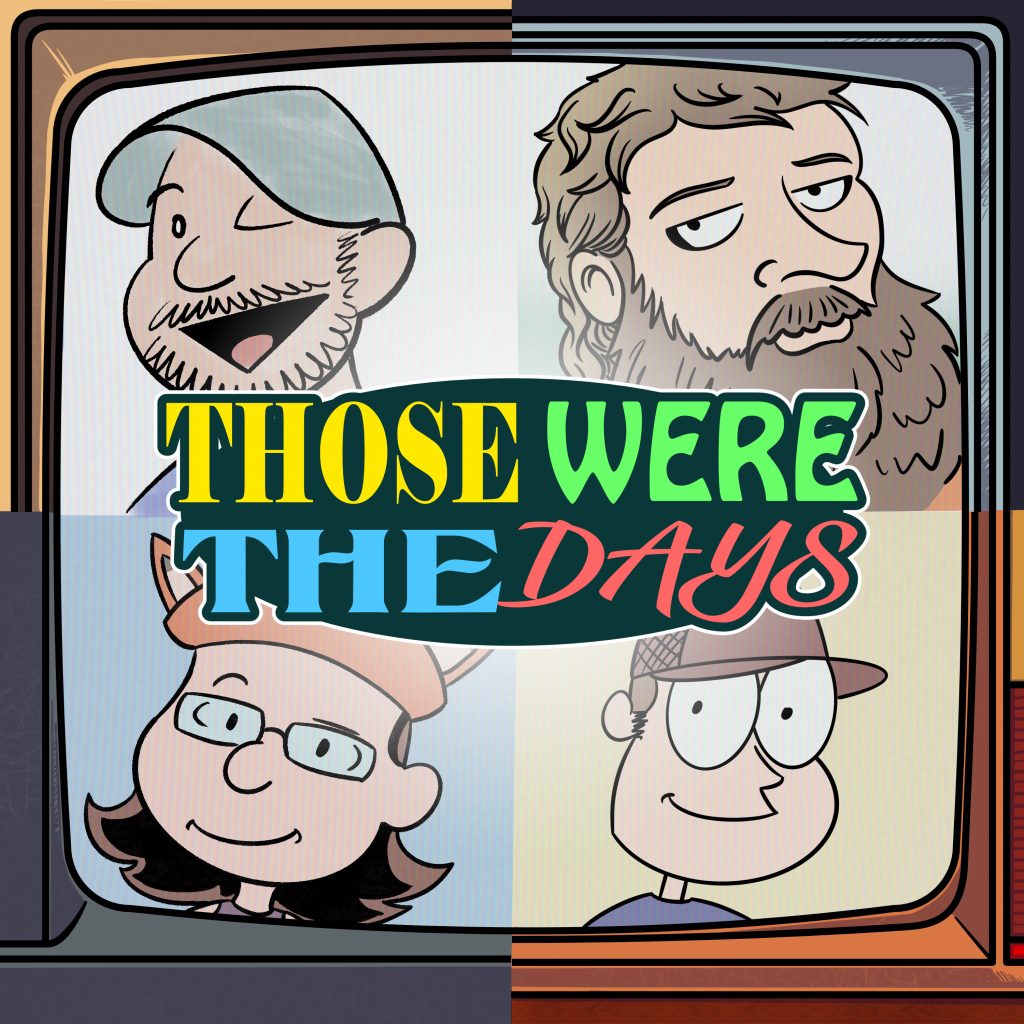 Those Were The Days is a brand new show that we're doing with TVsTravis, Audie Norman, and Amy Frost! It's all about classic TV. Those shows that we grew up on, and shows our parents grew up on. We're taking a time machine to The Honeymooners all the way up through more recent stuff like Everybody Loves Raymond.
It's a good opportunity to look at how TV has changed over time and whether any of it holds up. I think we'll be surprised at what we find, and you will to! We truly hope you can join us in revisiting some of our favorite classic episodes of television.
We'll be recording LIVE on Twitch every Monday night at 9pm. We're kicking off our first episode on April 4th. Come hang with us!